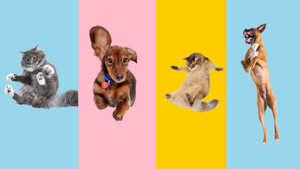 This section doesn't currently include any content. Add content to this section using the sidebar.
They are family
Celebrate your fur babies with our pawlicious cakes. Whether it's a Birthday, Gotchaday or pawty, our cakes and pupcakes are a wonderful and healthy choice.
Shop now
fresh ingredients
We bake our treats with homemade apple sauce and homemade peanut butter. No sugar, no additives, no preservatives. Only fresh, locally sourced ingredients.
Made with love.
At Axel & Tia's Bakery, we strive to work with our local farmers, giving our customers transparency. We are committed to only using sustainable packaging